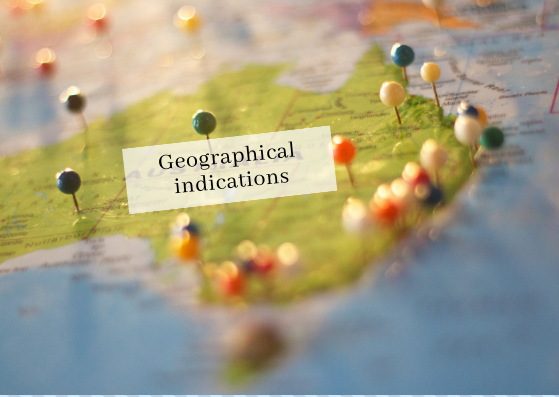 Date: 01-02-2019 by: Banca IP Law Firm
How Vietnam's involvement in CPTPP affect the current IP law system? (2)
Following are the remarkable commitment groups concerning Geographical indications and Patents within CPTPP. This article continues with its previous serie of Trademark and Enforcement which can be easily read again here.
1, Geographical indications
CPTPP regulates that the country members have the right to select either between GI protection mechanism or their own existing trademark protection mechanism. This means some countries including Vietnam can continue using the current GI protection (which is independent to trademark protection). This is a suitable solution for Vietnam as the country currently commits with other partners with respect to GI via different mechanisms. However, country members in CPTPP still need to comply with certain obligations, for instance:
- Transparency assurance, administrative reform in relation to GI protection
- Ground to oppose, refuse or approve a GI must include trademark confusion cases which were considered earlier, or confusingly similar to a proper noun to indicate a goods in that country's language.
- The protection date must not be earlier than the filing date or registration date.
About the relationship between trademarks and GIs, in case the trademark is the same or similar to a previously registered GI (yet became famous), trademark owners' right is prioritized although the GI is still protected following below principles:
- Trademark owner is entitled to prevent using GI if this use is likely to cause confusions on commercial origin. However, if GI only describes the goods' origin, it'll be considered as an exception and thus, has the right to use that trademark at the same time.
- Refuse protection GI if it's likely to cause confusions with trademarks in terms of commercial origin of the goods (unless the use of that GI is an exception to trademark's right).
2, Patents
CPTPP's requirements in registering patents:
In case there are different independent right owners, those who create inventions, the criterion to apply will be on the "first comes, first grants" basis.

Patent registration applications must be public within 18 months from the filing date, including declaration of research-test results and other non-confidential information which were filed by right owners; other quotations from applicant's declaration and third party with respect to protection content and non-protection content,…
The legal grounds to invalidate, terminate a registered invention must also be ones to refuse granting patent certificates.
Exceptions to inventors' right
CPTPP affirms the following exceptions to inventor's rights in accordance with TRIPS Agreement in WTO, including:
Exceptions for the public interests:
CPTPP's country members are limited to exclusive right of the owner in some particular cases if those exceptions are not appropriate for a normal exploitation of invention and not to damage owner's interests, taking into account the legitimate interests of the third parties.
Rights without consent requirement from right's owners:
The right owners of the country members in CPTPP may allow other right owners to use the inventions without the owner's consent under certain conditions (i.e, the Government only allows the usage on the case-by-case basis. If the licensee attempted to negotiate with the owner in market price but in vain; if the scope and duration of usage do not exceed the allowed target; if not forwarding right to another owner; and the owner must receive compensation based on economic value…).
Compiled by: Banca IP Law Firm