Date: 20-12-2019 by: Banca IP Law Firm
Taking a raid action at a business producing counterfeit soft drink
On December 18, 2019, the Department of Economic Police coordinated with the Market Surveillance Department to continue investigating and verifying the alleged counterfeit soft drink at the business located at Street 3, Long Binh Tan ward, Bien Hoa city.
Earlier, at 14:30, on December 17, 2019, dozens of officers of the Department of Economic Police coordinated with the Mobile Police Department under the direct guidance of Colonel Nguyen Van Kim, Deputy Director of the Provincial Police Department suddenly took a raid action at the manufacturing site (located at the above address) and discovered about 10 workers packing thousands of bottles of soft drinks bearing the alleged counterfeit trademarks.
At the scene, the police force determined that this was a hundred-square-meter manufacturing site that had been leased by a private unit from a military unit to the production. Inside the manufacturing area, there were many people who were carrying out the operation of labeling the Number 1 soft drink bottles of unknown origin and bottled water; then continued to pack these bottles of water into cardboard boxes for consumption.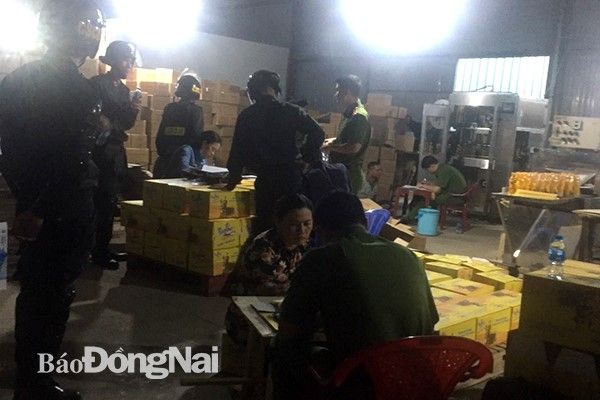 At the scene, the police force determined that, besides thousands of unlabeled bottles of water being labeled and packed by workers, there were thousands of prepared cardboard boxes. Moreover, inspecting this facility, the police force also discovered a number of suspected machines and equipment for packaging these products.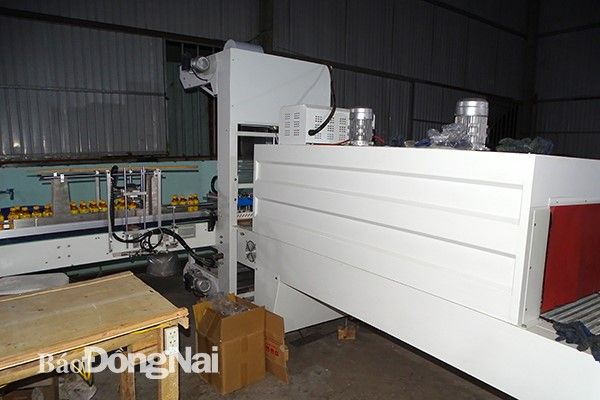 After working, the police force initially determined that a total of nearly 2 thousand boxes (24 bottles/carton type) were gathered here by the owner to re-affix the labels before consumption. Among them, 350 boxes have been labeled the mark Number 1 drinking water; the remaining is about 1,600 unlisted boxes. According to initial estimates, bottled water products at this facility show signs of counterfeiting trademarks of well-known beverage brands for consumption.
According to the verification of the authorities, the above owner is Mr. Tran Minh Hai (at District 12, Ho Chi Minh City). Initially working with Mr. Hai, the police office determined that the said number of soft drinks was imported by Mr. Hai into Ho Chi Minh City; after being labeled with a brand-name beverage, they will be brought to the consumer market.
It is known that this is the first incident that the provincial police force has discovered and handled immediately after Colonel Vu Hong Van, the Director of the Provincial Police Department ordered to simultaneously launch an army to attack and suppress criminals on 16 December.
Currently, police authorities are continuing to expand the investigation of the case.
Translated by BANCA - Source: http://www.baodongnai.com.vn/