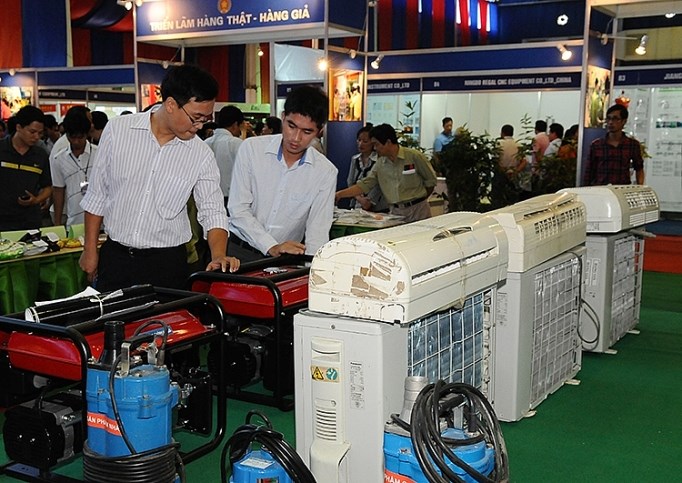 Date: 04-10-2019 by: Banca IP Law Firm
Counterfeits, Intellectual Property (IP) infringing goods: Non-stoppable?
Due to high profits, counterfeits and IP infringing goods are present in many segments of the market. However, almost all infringements are handled by administrative sanctions, which are not stringent enough, leading to popular and complicated producing and trading counterfeits and IP infringing goods in Vietnam.
Tracing the root of infringers:
Recently, Market Surveillance Force has found and seized several counterfeits, infringing goods upon protected trademarks in Vietnam. However, according to Minister of Industry and Trade – Mr. Tran Tuan Anh, the Market Surveillance Force should not only inspect and handle violations case by case, but also directly aim at large-scale and sophisticated organizations and entities, which are the root of infringement.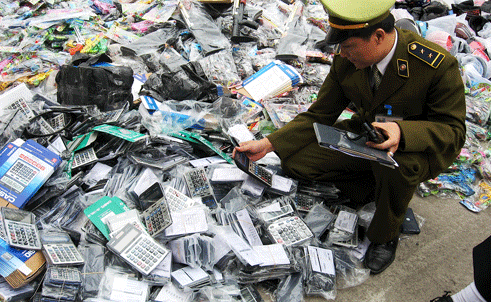 Recently, the Market Surveillance Department of Hung Yen province has stopped the production line of The North Face copycats, owned by Mr. Dao Van Cu (whose address is Phu Cuong commune, Hung Yen city). At the time of checking, 30 seasonal workers were working as usual. Each person was responsible for each stage of producing a "The North Face" jacket originated from the USA. Each "The North Face" jacket here is fully labeled with all kinds of main stamps, secondary stamps and even anti-counterfeit stamps with sunken logos. Nevertheless, representatives of The North Face in Vietnam claimed that all materials for producing such jackets at this factory had shown as counterfeits.
Earlier in July 2019, the Market Surveillance Department of Hanoi seized approximately 3,000 counterfeits bearing famous trademarks at Ninh Hiep wholesale market (Gia Lam, Hanoi). At Ben Thanh Market or Sai Gon Square – major shopping centers in Ho Chi Minh city, there were thousands of fake products labeling well-known trademarks, which were discovered and seized by the Market Surveillance Force.
Strengthening infringing sanctions:
Mr. Tran Huu Linh – General Director of The General Department of Information Technology (Ministry of Industry and Trade) said: "We have visited every household to raise their awareness of IPRs protection, and ask them to commit not to buy or trade counterfeits and/or goods that infringe IPRs. They signed, but after a while, counterfeits have still existed.
Ms. Nguyen Thi Thu Trang – Director of the Center for WTO and Integration (Vietnam Chamber of Commerce and Industry) – said, at present, individuals and enterprises have not yet thoroughly cared about Intellectual Property. Except for those who have low income but prefer to use "luxury goods", they still purchase counterfeits when realizing the same. In certain rural areas, many people are still using infringing goods without their acknowledgment.
Currently, laws and regulations in Vietnam on IP enforcement have stipulated administrative, civil and criminal sanctions. Nevertheless, most IPR infringement cases are handled by administrative measures and mainly focus on trademark, geographical indication, and industrial design. The most popular sanctions are monetary fines and suspension of business activities, confiscation material evidence, etc. "Administrative sanctions are insufficient. Civil and criminal sanctions should be imposed more regularly to take their most effect" – General Director Tran Huu Linh proposed.
Translated by BANCA IP Law Firm - Source: Tapchitaichinh.vn