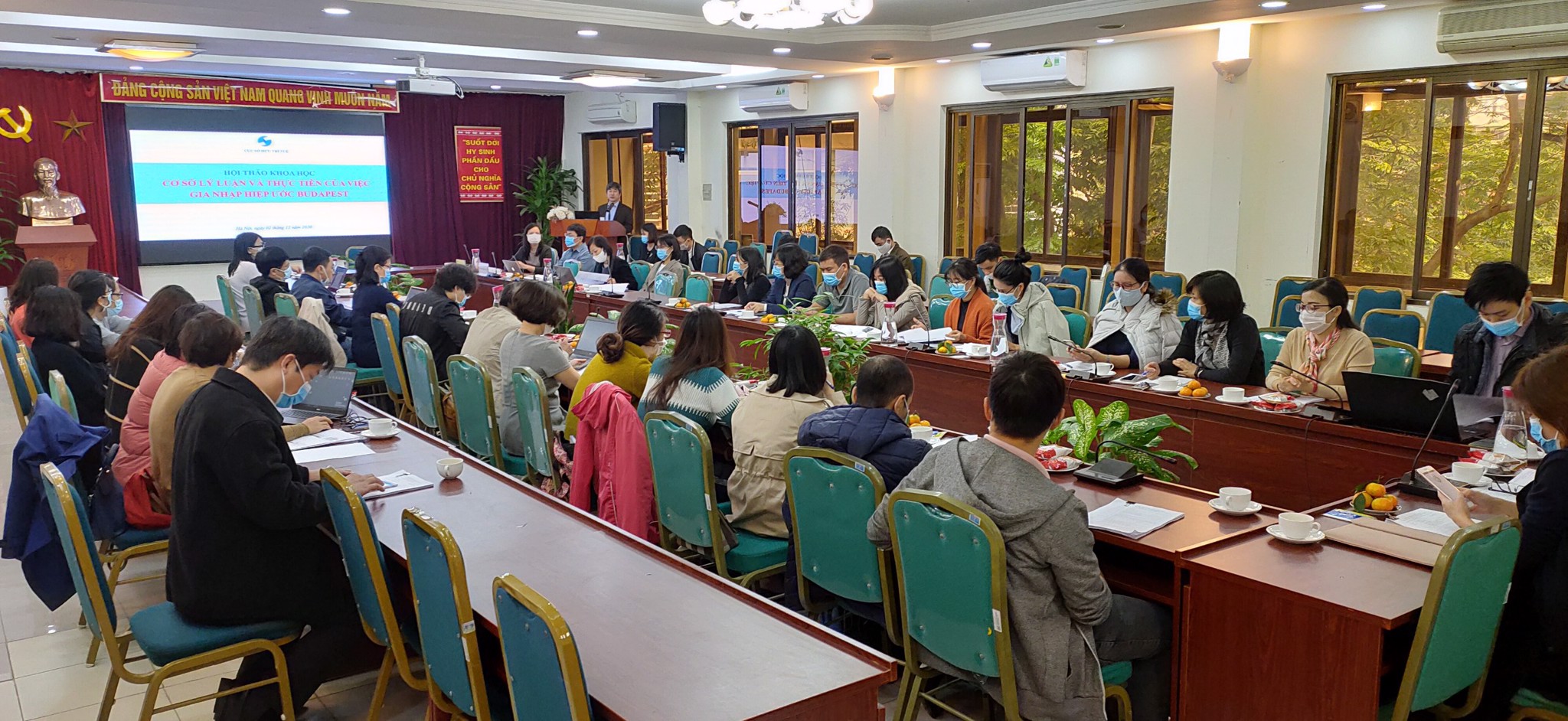 Date: 11-12-2020 by: Banca IP Law Firm
Road to the Budapest Treaty: Matters of Concern
On December 2, 2020, the National Office of Intellectual Property held a Science seminar on "Theoretical and practical basis of joining the Budapest Treaty" in Hanoi.
Attending the seminar, there were more than 40 delegates from relevant government bodies, microorganism strains preservation bodies in Vietnam, experts in the field of microbiology, IP agents.

Speaking at the seminar opening, Mr. Phan Ngan Son, Deputy Director of the National Office of Intellectual Property emphasized the meaning of joining the Budapest Treaty in encouraging investment and R&D of biotechnology in Vietnam, especially in the context of biotechnology is currently considered one of the main pillars of the Fourth Industrial Revolution, playing an important role in the trend of developing the green economy of the world. In addition, joining this Treaty is also a concrete solution for international integration to contribute to the implementation of the goals set out in the Intellectual Property strategy until 2030, and the commitments to the Comprehensive and Progressive agreement for Trans-Pacific Partnership (CPTPP) and the Agreement between Vietnam and Switzerland on intellectual property protection and cooperation in the field of intellectual property in 1999.
At the seminar, the rapporteurs presented specific issues that Vietnam should consider when joining the Budapest Treaty such as what it means to join the Budapest Treaty for Vietnam; the Budapest Treaty obligations and assessment of the consistency between the Treaty and its Implementation Regulations with current Vietnamese laws; the current situation of filing microbiological strains reservation and implementing the process of establishing the right to patents related to microbiological strains of the governing bodies in Vietnam; technical, legal conditions and procedures for the establishment of an international reservation authority; issue of exercising the rights to a patent related to microbiological strains and practical experience in keeping microbiological strains.
In general, joining and implementing the commitments in Budapest Treaty are almost free of difficulties and obstacles. It is important to determine whether or not Vietnam should establish an international reservatory institution - an optional obligation under the Treaty. Therefore, in the discussion, the delegates focused on exchanging views about the establishment of the competent government body to store international microbiological strains in Vietnam. Most delegates agreed that there should be a comprehensive and throughout study on the establishment of an international storage in Vietnam in the future. In addition, in order to improve the quality of filing microbiological strains to carry out patent procedures, it is necessary to establish a list of governing bodies which are competent in storing microorganisms in Vietnam according to the provisions of the Circular No. 01/2007/TT-BKHCN.
The seminar has brought a more comprehensive and in-depth view on issues related to the Budapest Treaty, especially the submission of microbiological strains in patent registration procedures in the field of biotechnology. That is the basis for the competent bodies to identify appropriate policy directions to take advantage of opportunities in the future.
Source: Legal Departmetn - IP Vietnam