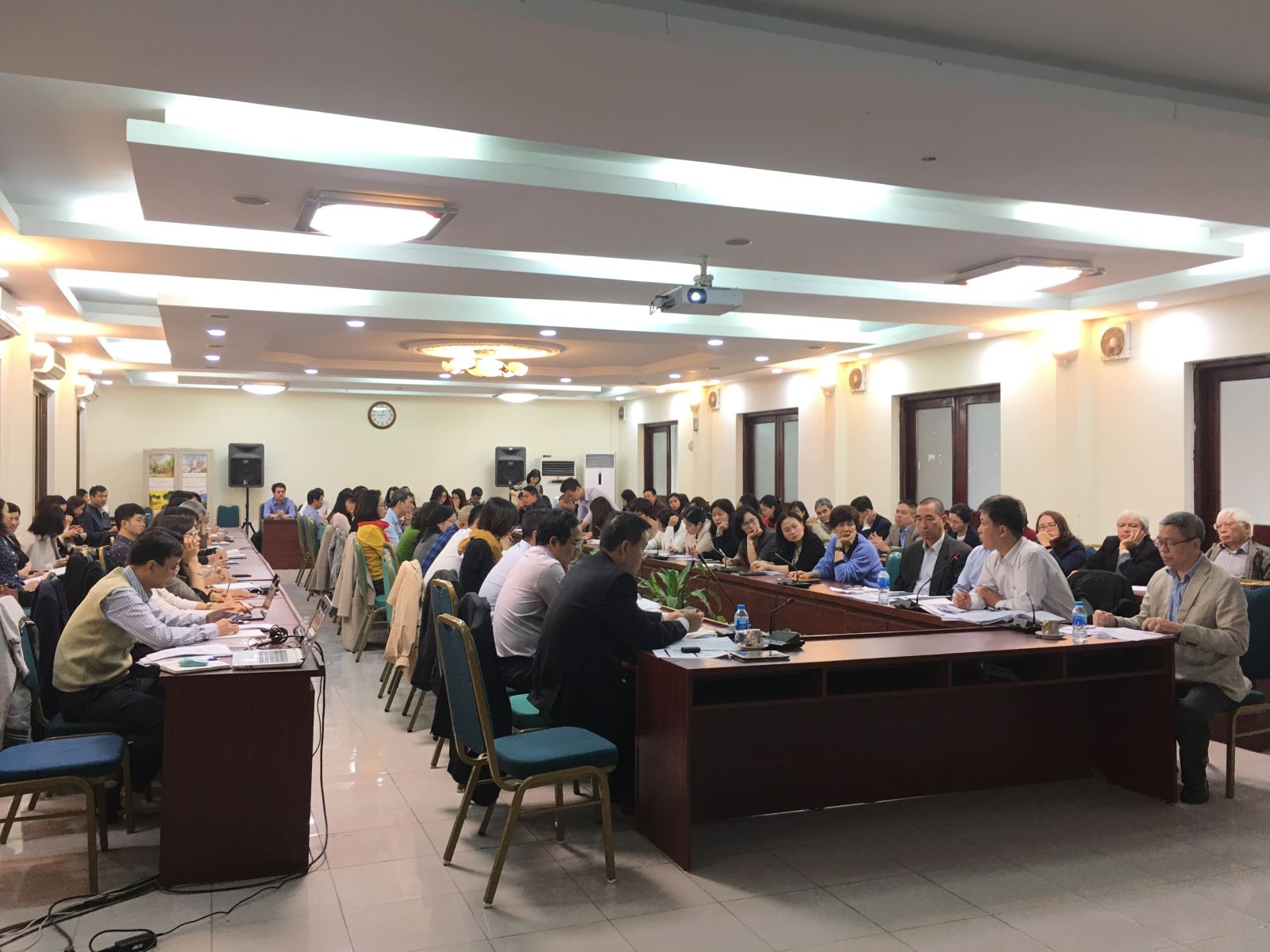 Date: 25-12-2019 by: Banca IP Law Firm
Seminar on certain problems regarding current trademark laws and regulations
The aim of this Seminar is to enhance the relation among Vietnam Intellectual Property Association (VIPA), the National Office of Intellectual Property (NOIP) and IP representatives
On December 16, 2019, the NOIP cooperated with the VIPA to organize an IP seminar at NOIP's office. Attending the seminar were Mr. Le Ngoc Lam, Deputy Director of the NOIP, Mr. Pham Nghiem Xuan Bac, Vice President and General Secretary of the VIPA and more than 90 delegates from specialized departments of the NOIP and IP representatives.
The seminar was organized with the purpose of strengthening the connection between the VIPA with the NOIP and other IP representatives, discussing and solving newly emerging issues during the operation of IP representative organizations and intellectual property systems in Vietnam. This year, the main topic of the seminar was to discuss issues related to trademark laws and regulations, namely registration of a trademark incorporating geographical names, a trademark that was refused for protection as it is confusingly similar with the mark has expired for less than 5 years, the legal basis for refusal/ opposing against an application and canceling the certificates granted on bad-faith ground, overall trademark protection, and some issues related to trademark refusal after the process of substantive examination, international trademark registration, regulations on trademark use, etc.
The IP representatives had frankly discussed about the inadequacies when applying the trademark law and with the NOIP to find solutions. The NOIP has received feedbacks from IP representatives to research, propose amendments and supplements to relevant legal documents in the near future.
Some pictures of the seminar:
Source: NOIP - Translated by BANCA