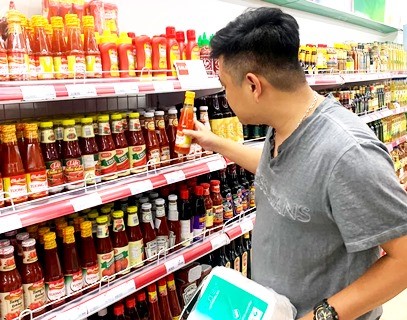 Date: 18-10-2019 by: Banca IP Law Firm
SMEs! Don't forget to protect their trademarks!
In fact, recently, there have been many enterprises losing their trademarks in export markets due to their negligence and lack of awareness, which cause severe economic losses and defamation. Therefore, to export safely and sustainably, enterprises need to protect their trademarks...
Enterprises barely acknowledge the consequences
Mr. To Hoai Nam - Vice Chairman, cum General Secretary of Vietnam Association of Small and Medium Enterprises said that trademark registration and intellectual property (IP) protection play an extremely important role, contributing to the success - failure of businesses. Especially for export enterprises, in the context of international integration nowadays, the registration of trademarks in export markets will help businesses improve their competitiveness through legal protection. and increasing economic value for export goods.
"However, there are many Vietnamese enterprises that are not really aware of the importance of trademark protection, without prior trademark registration. In fact, over the past time, many Vietnamese enterprises have lost their trademarks in some export markets, causing heavy losses not only in terms of economy but also in terms of prestige and position in the market"- Mr. Nam emphasized.
Certain cases in which their trademarks have been lost in some export markets. For instance, Phu Quoc fish sauce, Trung Nguyen coffee, Bibica confectionery, etc.
Recently, assessing the issue of trademark protection in our country's leading export market, the Ministry of Industry and Trade said that according to the database collected by the United State Patent and Trademark Office (USPTO), currently, Vietnam has only 1,938 registered trademarks with USPTO, of which only 1,090 are in actual use.
Meanwhile, some countries ranked behind Vietnam in terms of export turnover to the United States have more registered trademarks, for example, Taiwan - 33,820 registered trademarks, Singapore - 10,811 trademarks; Malaysia – 2690 trademarks (figures as of August 2019).
Discussing the reasons why Vietnamese enterprises lost their brands in foreign countries, economic experts said that most Vietnamese enterprises are small and medium-sized enterprises with their limited awareness and understanding of legal issues.
The protection of trademarks is only territorial, i.e. if the trademark is only registered in Vietnam, it can only be protected in Vietnam, and when it comes to its protection abroad, businesses are required to register their trademark in specific foreign countries. Meanwhile, the law on trademark protection varies from country to country, so it is difficult for enterprises to grasp and fully understand these regulations.
In addition, in the past, Vietnamese exporters often focused only on trade promotion to find export partners, research the market, learn about the needs, tastes and target culture. using local countries, tariff barriers ... but not paying attention to the issues of trademark protection regulations.
Enterprises must know how to protect themselves
According to the General Secretary of Vietnam Association of Small and Medium-sized Enterprises, in the context of intense integration and competition, Vietnamese enterprises must know how to protect themselves. Not only equipping themselves with legal knowledge about market commitments, regulations, requirements but also enterprises must pay attention to the issue of protection of intangible assets, trademark registration in export markets and potential markets.
The Ministry of Industry and Trade has recommended that Vietnamese export enterprises doing business or intending to do business in the United States should register trademarks to protect their enterprises' trademarks and make the most of the benefits of a registered trademark, although trademark registration is not a legal requirement in this market.
Besides, according to the Ministry of Industry and Trade, enterprises should be more active in detecting any illegal use of their trademark. If infringements are found, the enterprise shall send a written request to stop the act of infringement or use alternative dispute resolutions such as negotiation and mediation. These solutions are usually cheaper and faster than litigation.
In addition, businesses can also seek assistance from IP representatives and supportive organizations representing businesses in any dispute related to the illegal use of trademarks.
Translated by BANCA Law Firm - Source: http://thoibaotaichinhvietnam.vn