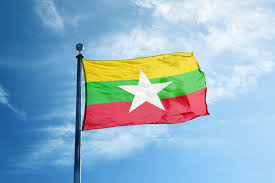 Date: 06-12-2019 by: Banca IP Law Firm
UPDATES ON MYANMAR NEW TRADEMARK LAW
On the Meetings held recently, the officials of Intellectual Property (IP) Department has been introduced WIPO IPAS (E filing system), which shall be implemented by Myanmar IP Office, firstly for Trademark re-registration purpose.
From the workshop and discussions that were held, it was understood that the new system will come into effect in January 2020. They will first launch the new system in a soft opening trial period which will last 6 months. During this period no new mark will be eligible for registration. A new IP system would be e-service system – WIPO software is to be used.
All old marks that have previously been registered will need to be refilled under the new system on a first-to-file basis within (6) months of the soft opening trial period. The new system will allow multiple classes to be filed under the same mark. Only registered companies/agencies will be the only ones eligible to file for the re-registration during this soft opening period.
As for the re-registration of all the pre-existing trademark registration, we can re-use the old POA we have in hand, which does not its validity. Scan Registered Declaration must be attached.
The grand opening would be in the second half of 2020.
If the clients have the intention to file for new registration in Myanmar, it is imperative that they finish all filings before the end of the year so that their marks can be refilled during the soft opening period where no new marks can be registered. And also, the actual use of the trademark on the market in Myanmar under the current system will enjoy seniority rights and protection under the coming new trademark law.
All enterprises, in light of the above, should quickly file new trademark application under the current old system and also collect old Registered Declaration and use evidence on the market in Myanmar (published Trademark Cautionary Notice, pamphlet, tax voucher, import document evidence, photo of product affixed with trademark/shop in the Myanmar market, custom clearance). Because they will be served as supporting evidence of first use when the trademark applications under the new law are filed.
BANCA Law Firm