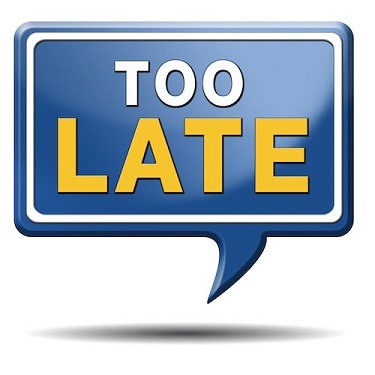 Date: 23-11-2020 by: Banca IP Law Firm
IPRs enforcement in Vietnam - Is it too late for taking action?
Vietnam has recently become contracting members of many free trade agreements such as The Regional Comprehensive Economic Partnership (RCEP) and the European Union-Vietnam Free Trade Agreement (EVFTA). As a result, our clients – foreign companies shall obtain more opportunities in trading and developing their goods/services in our market. However, when increasing their appearance in Vietnam, they might also face more potential risks of counterfeit, copycats and/or infringing goods/services from other parties. Hence, the importance of Intellectual Property rights (IPRs) protection and IPRs enforcement should be considered as our clients' top priority.
For your overview, there are three levels at which IPRs may be enforced in Vietnam:
i) Administrative action - Most IP disputes are settled through this method, which is generally fast and comparatively straightforward. Possible sanctions may be taken by the relevant government authorities including warnings, fines, the seizure or destruction of the counterfeit goods, business licence suspension and re-exportation of infringed imported or transit goods out of Vietnam.
ii) Civil court action – This method is quite rare in Vietnam because of the poor standard of training of the judiciary in IP matters and the lack of specialist IP courts. Preliminary injunctions and compensation for damages are available through the civil courts.
iii) Criminal prosecution – This has the toughest sanctions with strict penalties against infringers. Penalties can involve fines, imprisonment and even the death penalty in serious, organized or business-related cases.
To enhance the effectiveness of the measures for enforcement of IP rights in Vietnam, many cases have been transferred to criminal proceedings. To some extent, this has stronger potential deterrent effects and would proactively prevent the risk of IPRs infringement in the future.
As you might have already known, we – BANCA CO., LTD. has more than 20 years practicing in the field of IP. Along with our filing applications and relevant requests for securing and maintaining IPRs protection, we have also accumulated experience and skills to efficiently support our clients in enforcing their IPRs in Vietnam at all levels outlined above and at the most reasonable cost. It is worth mentioning here that our team has cultivated strong relationships with local competent authorities including the economic police, market management bureau, inspectors, customs and the courts of various levels. Thus, we believe that makes us qualified and competent in assisting you and/or your clients in the protection IPRs and settlement of IP infringements in Vietnam.
In light of the above, please note our firm is at your disposal should you be interested in discussing as well as implementing the strategy for the best protection of IPRs in Vietnam. Please contact us at mailbox@bancavip.com at any time.
BANCA IP Law Firm