Date: 21-09-2019 by: Banca IP Law Firm
Counterfeit and fake tour business booming but hard to control
Counterfeiting, making fake websites of famous tourism and travel agents are on the rise in Vietnam, causing headaches for local businesses to fight against…
Ginkgo company is a Vietnamese travel agent operating in the field for years but recently found out another company who infringed its name to advertise their services. Consequently, Ginkgo's revenue is reduced and its brand name is confused among customers who don't know which one is real.
After being prompted for an administrative violation, the fake company then added a letter, a dash in the name in an aim to differentiate the name as well as to justify its infringement. However, this seems not differentiated enough and create certain uniqueness or in other words, still causing confusion to Ginkgo's customers.
Another director of a tourism company naming Lua Viet Tour just shared, there is no industry that brand names can be easy to imitate and counterfeit like tourism in Vietnam. He said, one of his customers booked a Central tour via Lua Viet Company in Nam Dinh branch. He got surprised as his company has never ever set up any branch in Nam Dinh province and at that time, the company has not conducted tour to Central Vietnam though. He then figured out that company took a similar name to his company name but based in Nam Dinh and operated the same tour journey and same services as his company. "We got upset and disappointed a lot because our company's reputation is built years over years with a lot of difficulties and efforts, time and money; now it's being easily copied by others".
Similarly, Ms. Tran Bao Thu – Marketing and Communication Director of another travel company disclosed that after her company's launch of new website, the web's design and utility features as well as tour itinerary and customer care programs are copied by some other firms. She said this often happens in small travel agents and new companies without brand name and position in the market. The common action which is often used by those is to advertise online by running ads in big search engines and social networks with focus on high season: "Our company also found those counterfeit companies to discuss and stop their action but the problem has not been solved yet".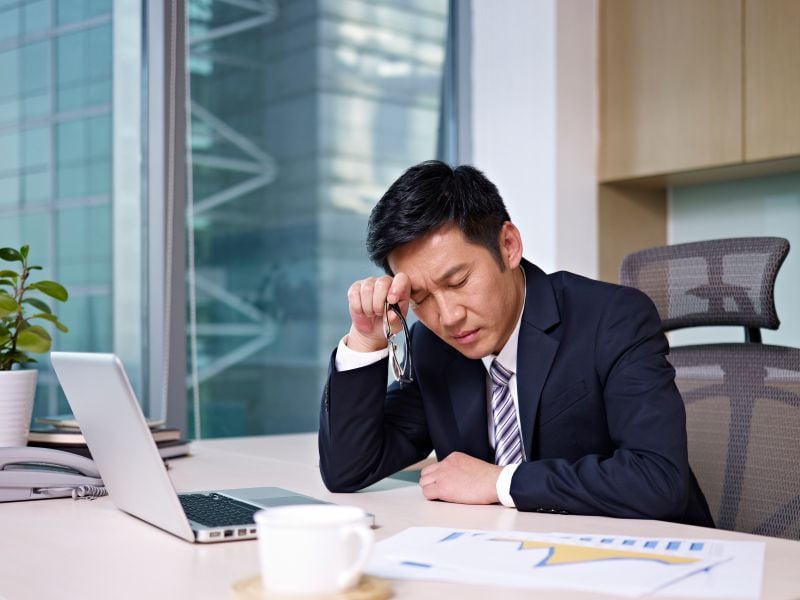 Counterfeiting of famous tourism companies' websites and travel agents are on the rise in Vietnam, causing headaches for many local businesses...
Which legal base to protect real ones?
Violations mentioned above which relate to domain names can be handled by administrative, judicial and arbitration methods. The legal bases on administrative handling of domain name violation relating to intellectual properties (IP) have already been established basically in Vietnam. In particular, the current legal provisions of the IP Law (article 130); Decree 99/2013/NĐ-CP stipulating sanctions against administrative violations in the field of industry property (Article 11 & 14) and the Circular 11/2015/TT-BKHCN detailing and guiding the implementation for a number of articles in the frame of Decree 99. However, during the past years, for some obstacles and violations of IP related to domain names have not been fully handled. Most domain name violation cases have not been revoked yet like specification in Decree 99 and Circular 11.
In order to adapt with the realities, remove obstacles in dealing with domain name violations relating to IP, the two ministries naming Ministry of Science and Technology and the Ministry of Information and Communications agreed to issue a Joint Circular no. 14/2016/TTLT-BTTTT-BKHCN which guided the procedures of changing and withdrawing of domain names violations with regards to ownership dispute. This joint circular has been effective since July 25th 2016.
The joint circular deals with domain name violations related to IP, including: measures to force to change information in the ".vn" domain name, the return of that domain name, the withdraw of that violated domain name, the procedures to change information of the domain names, and the coordination responsibilities of the concerned agencies and organizations in dealing with ".vn" domain name violations related to IP.
The act of registering, occupying domain name for the purpose of taking advantage of it or damaging the brand reputation, commercial name or geographical indications is also regulated in the Article 130 of the IP Law. Therefore, the IP right owners are entitled to request the competent authorities to investigate, examine and deal with violations as prescribed in Decree 99.
However after this Circular came into effect, the measure of domain name withdrawal is still difficult to apply in reality, especially to the entities that have illegally registered or occupied domain names in infringing industrial properties. However, it is still important because the conclusions and sanctioning decisions of the authority can be the meaningful and significant legal bases for the right owner to file a lawsuit at the court in accordance with the Law on IT and Decree 72/2013/NĐ-CP on the management, provision and use of Internet to protect his/her legitimate right.
In addition, the fight against this domain names counterfeit and IPR infringement in tourism industry cannot be effective without the cooperation and proactive help of the local tourism companies themselves. Hence, tourism companies should be aware of protecting its brand name and in the process of managing, inspecting and providing information for the local authorizes to help detect and promptly handle.
Compiled by Banca IP Law Firm