Date: 21-07-2019 by: Banca IP Law Firm
Guide: Assignment of industrial property rights in Vietnam (1)
According to the Vietnam Intellectual Properties (IP) Law, assignment of an IP right (IPR) means the transfer of ownership right by the industrial property owner to another organization or individual. Following are the current provisions for assignment of IPRs in Vietnam. Hope this helps you and your client in making decisions to your precious IPRs:
What are the restrictions to the assignment of IPR?
- Geographical indications: The rights to a geographical indication shall not be assigned in Vietnam.
-Trademarks: assignable but must not cause confusion as to characteristics or origin of the goods or services bearing the mark.
- Trade name: shall only be assigned together with the transfer of the entire business premise and business activities under the trade name.
An industrial property right owner shall only assign his or her right within the scope of protection and must be conducted in the form of a written contract (hereinafter referred to as contract for assignment of industrial property right).
Minimum contents must be included in the contracts for assignment of IPR in Vietnam
Following are the basic requirements of contents in a particular contract for assignment of IPR in Vietnam:
Full name and address of the assignor and the assignee

Details of IPR (information on trademark, patent, industrial design or utility solution which was already granted certificate)

Bases of assignment

Price of the assignment (and also form of the payment)

Rights and obligations of the assignor and the assignee.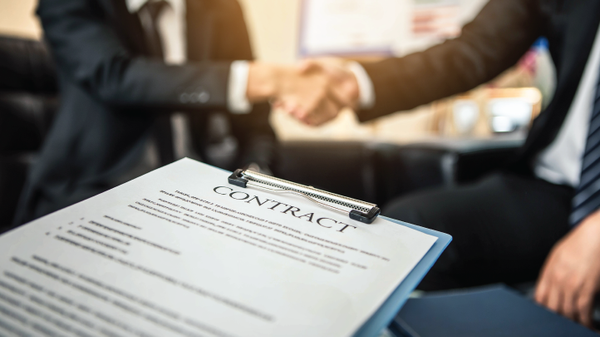 Is necessary to register the contract for assignment of IPR at the National Office of Vietnam IP (NOIP)?
For the industrial property rights established on the basis of registration* as referred to in the Vietnam IP Law, a contract for assignment of industrial property right shall only be effective upon registration with the NOIP. For further details of consultation and current practice of assignment cases and guidelines, please contact us, a registered an IP agent in Vietnam with over 20 years of working with foreign companies and several cases of assignments, we shall help you and your company proceed successfully.
*Industrial property rights in inventions, industrial designs, layout-designs, marks, geographical indications shall be established on the basis of the competent state authority's decision on the grant of Protection Title in accordance with registration procedures stipulated in this Law or on the recognition of international registration under international treaties to which the Socialist Republic of Vietnam is party; in terms of for well-known marks, the ownership rights shall be established on the basis of use independently from registration procedures.
Banca IP Law Firm