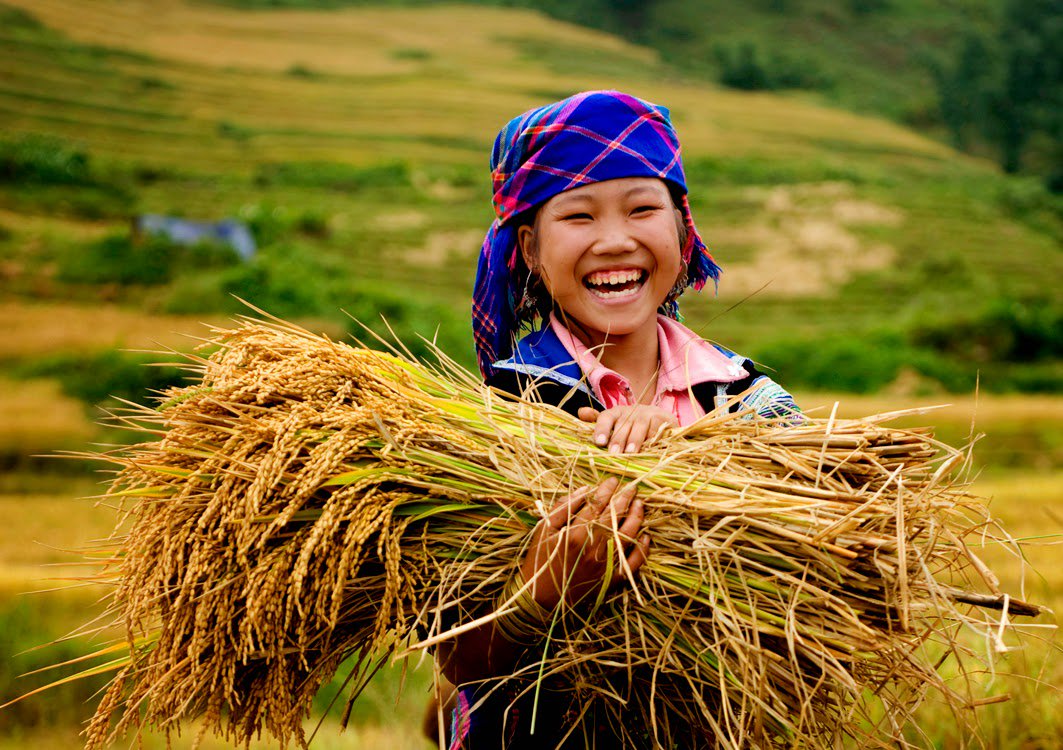 Date: 26-10-2018 by: Banca IP Law Firm
Which geographical indications currently being protected in Vietnam?
Geographical indications protection normally helps increase local agriculture products to 20-100%. However, currently there is only a few of local farmers and enterprises who are aware of the IPR.
The current 69 Geographical indications are subject to enjoy indefinite validity from the granting date, leaving great opportunities for farmers and agri-companies to develop once certificated.
For further consultation about Geographical indications, Plant variety, Collective trademark for exporting goods abroad, please contact us via details provided underneath.
Banca Intellectual Property Firm
Address: 15B Trieu Viet Vuong, Hai Ba Trung district, Hanoi, Vietnam
Hotline: +84 243 9433 007
Email: mailbox@bancavip.com (Please state if you know us from reading this article when contacting us!).
Please find below the full list of geographical indications which are currently being protected in Vietnam (updated to 30/9/2018).
No.

Application No.

Certificate No.

Granting date

GI

Product

Applicant

Address

1

6-2001-00001

00001

01.06.2001

Phú Quốc

Fish sauce

Association of Phu Quoc fish sauce Producers

Duong Dong town, Phu Quoc district, Kien Giang province

2

6-2001-00009

00002

09.08.2010

Mộc Châu

Shan tuyet tea

Son La Department of Science and Technology

No. 19 To Hieu street, Son La city, Son La province

3

6-2001-00002

00003

13.05.2002

Cognac

Spirits

International Cognac Office

23 allées du Champ de Mars – B.P.18 – 16101 Cognac Cedex, France

4

6-2005-00001

00004

14.10.2005

Buôn Ma Thuột

Coffee beans

Dak Lak's People Committee

Buon Ma Thuot city, Dak Lak province

5

6-2006-00001

00005

08.02.2006

Đoan Hùng

Pomelo

Department of Science and Technology

Kim Dong street, Gia Cam Ward, Viet Tri city, Pho Tho province

6

6-2004-00003

00006

15.11.2006

Bình Thuận

Dragon fruit

Binh Thuan Dragon fruit Association

Phan Thiet city, Binh Thuan province

7

6-2006-00003

00007

15.02.2007

Lạng Sơn

Star anise

Lang Son Department of Science and Technology

438 Ba Trieu street, Dong Kinh ward, Lang Son province

8

6-2006-00002

00008

23.05.2007

Pisco

Wine

Peru Republic

Lima, Peru

9

6-2006-00005

00009

25.05.2007

Thanh Hà

Litchi

Thanh Ha's People Committee, Hai Duong province

Thanh Ha town, Hai Duong province

10

6-2004-00001

00010

30.05.2007

Phan Thiết

Fish sauce

Binh Thuan Department of Standards Metrology and Quality

12 Nguyen Hoi street, Phan Thiet city, Binh Thuan province

11

6-2006-00004

00011

31.05.2007

Hải Hậu

Tám Xoan rice

Association of Hai Hau tam xoan rice, Nam Dinh province

Hai Anh commune, Hai Hau district, Nam Dinh province

12

6-2007-00001

00012

31.05.2007

Vinh

Orange

Nghe An Department of Science an Technology

No. 75 Nguyen Thi Minh Khai street, Vinh city, Nghe An province

13

6-2007-00004

00013

20.09.2007

Tân Cương

Tea

Thai Nguyen Department of Science and Technology

No. 513 Luong Ngoc Quyen street, Thai Nguyen city, Thai Nguyen province

14

6-2007-00002

00014

25.06.2008

Hồng Dân

Red roasted rice

Bac Lieu's People Committee

Khu hành chính Nam Trần Huỳnh, phường 1, thị xã Bạc Liêu, tỉnh Bạc Liêu

15

6-2008-00001

00015

25.06.2008

Lục Ngạn

Litchi

Bac Giang Department of Science and Technology

No. 71 Nguyen Van Cu, Bac Giang city, Bac Giang Province

16

6-2003-00009

00016

03.09.2009

Hòa Lộc

Mango

Tien Giang Department of Science and Technology

No. 39 Hung Vuong, Ward 7, My Tho city, Tien Giang province

17

6-2008-00004

00017

30.09.2009

Đại Hoàng

King banana

Ly Nhan's People Committee

Vinh Tru town, Ly Nhan district, Ha Nam province

18

6-2009-00001

00018

07.01.2010

Văn Yên

Cinnamon

Van Yen's People Committee

Mau A town, Van yen district, Yen Bai province

19

6-2008-00007

00019

25.06.2010

Hậu Lộc

Shrimp paste

Hau Loc's People Committee

Hau Loc town, Hau Loc district, Thanh Hoa province

20

6-2009-00005

00020

19.07.2010

Huế

Palm-leaf conical hat

Thua Thien Hue's People Committee

No. 26 Ha Noi, Hue city, Thua Thien Hue province

21

6-2010-00003

00021

08.09.2010

Bắc Kạn

Persimmon

Bac Kan Department of Science and Technology

No. 3 Truong Chinh street, Bac Kan town, Bac Kan province

22

6-2009-00002

00022

09.11.2010

Phúc Trạch

Pomelo

Huong Khe's People Committee, Ha Tinh province

Huong Khe town, Huong Khe district, Ha Tinh province

23

6-2008-00003

00023

19.11.2010

Scotch whisky

Wine

The Scotch Whisky Association

20 Atholl Crescent, Edinburgh, EH3 8HF, Scotland, UK

24

6-2009-00004

00024

19.11.2010

Tiên Lãng

Pipe tobacco

Tien Lang's People Committee, Hai Phong province

No. 2 Tien Lang town, Tien Lang district, Hai Phong province

25

6-2008-00008

00025

10.01.2011

Bảy Núi

Nhen Thom Jasmine rice

Tinh Bien's People Committee, AN Giang province

Son Dong, Nha Bang town, Tinh Bien, An Giang province

26

6-2010-00002

00026

21.03.2011

Trùng Khánh

Chestnut

Trung Khanh's People Committee, Cao Bang province

Trung Khanh town, Trung Khanh district, Cao Bang province

27

6-2010-00006

00027

10.08.2011

Bà Đen

Custard apple

Tay Ninh's Department of Science and Technology

No. 211, 30/4 street, ward 2, Tay Ninh town, Tay Ninh province

28

6-2010-00005

00028

13.10.2011

Nga Sơn

Sedge

Nga Son's People Committee, Thanh Hoa province

Nga Son town, Nga Son district, Thanh Hoa province

29

6-2009-00006

00029

13.10.2011

Trà My

Cinnamon

Quang Nam's Department of Science and Technology

No. 54 Hung Vuong, Tam Ky city, Quang Nam province

30

6-2010-00001

00030

07.02 2012

Ninh Thuận

Grape

Ninh Thuan's Department of Science and Technology

No. 34 16/4 street, Phan Rang city, Thap Cham, Ninh Thuan province

31

6-2011-00002

00031

14.11.2012

Tân Triều

Pomelo

Dong Nai's Department of Science and Technology

No. 1597 Pham Van Thuan, Thong Nhat ward, Bien Hoa city, Dong Nai province

32

6-2012-00001

00032

14.11.2012

Bảo Lâm

Persimmon

Lang Son's Department of Lang Son Science and Technology

No. 438 Ba Trieu, Dong Kinh ward, Lang son city, Lang Son province

33

6-2012-00005

00033

14.11.2012

Bắc Kạn

Mandarin

Bac Kan's Depaartment of Science and Technology

No. 3 Truong Chinh, Bac Kan town, Bac Kan province

34

6-2009-00003

00034

30.11.2012

Yên Châu

Round mango

Son La's Department of Science and Technology

No. 19 To Hieu street, Son La city, Son La province

35

6-2011-00005

00035

01.03.2013

Mèo Vạc

Mint honey

Ha Gian's Department of Science and Technology

Nguyen Trai ward, Ha Giang city, Ha Giang province

36

6-2008-00002

00036

29.08.2013

Bình Minh

Pomelo

Royal Limited Ltd. Co

Dong Thanh Commune, Binh Minh district, Vinh Long province

37

6-2012-00003

00037

12.12.2013

Hạ Long

Squid pies

Ha Long city's People Committee

No. 2 Ben Doan, Hong Gai ward, Ha Long city, Quang Ninh

38

6-2012-00002

00038

12.12.2013

Bạc Liêu

Salt

Bac Lieu's Department of Science and Technology

No. 66, Le Van Duyet street, Bac Lieu city

39

6-2012-00007

00039

18.12.2013

Luận Văn

Pomelo

Tho Xuan's People Committee

Tho Xuan town, Tho Xuan district, Thanh Hoa province

40

6-2012-00006

00040

18.12.2013

Yên Tử

Apricot blossom

Uong Bi's People Committee, Quang Ninh province

Thanh Sơn ward, Uong Bi city, Quang Ninh province

41

6-2012-00004

00041

19.03.2014

Quảng Ninh

Clam

Quang Ninh's Department of Science and Technology

Hai Loc, Hong Hai ward, Ha Long city, Quang Ninh province

42

6-2013-00001

00042

18.09.2014

Isan Thái Lan

Traditionl silk

The Queen sirikit department of sericulture

2175 Phahonyothin Road, Latdao, Chatuchak, Bangkok 10900, Thailand

43

6-2010-00004

00043

25.09.2014

Điện Biên

Rice

Dien Bien's Department of Science and Technology

No. 886, 7/5 street, Dien Bien Phu city, Dien Bien province

44

6-2008-00005

00044

28.10.2014

Vĩnh Kim

Lò Rèn star apple

Tien Giang's Department of Science and Technology

No. 39 Hung Vuong, Ward 7, My Tho city, Tien Giang provine

45

6-2010-00007

00045

28.10.2014

Quảng Trị

Pepper

Quang Tri's Deparment of Science and Technology

No. 204 Hung Vuong street, Dong Ha city, Quang Tri province

46

6-2013-00003

00046

05.11.2014

Cao Phong

Orange

Hoa Binh's People Committee

No. 08 An Duong Vuong, Hoa Binh city, Hoa Binh province

47

6-2013-00002

00047

12.11.2015

Vân Đồn

Sand worm

Van Don's People Committee

No. 5 Cai Rong town, Van Don district, Quang Ninh

48

6-2015-00001

00048

08.06.2016

Long Khánh

Rambutan

Dong Nai's Department of Science and Technology

1597 Pham Van Thuan, Thong Nhat ward, Bien Hoa city, Dong Nai province

49

6-2011-00003

6-2013-00004

00049

16.08.2016

Ngọc Linh

Ginseng

Sở Khoa học và Công nghệ tỉnh Quảng Nam

Quang Nam's Department of Science and Technology

No. 68 Le Hong Phong, Kon Tum city, Kon Tum province

No. 54 Hung Vuong, Tam Ky city, Quang Nam province

50

6-2014-00002

00050

19.08.2016

Vĩnh Bảo

Pipe tobacco

Vinh Bao's People Committee

20/8 street, Vinh Bao town, Vinh Bao district, Hai Phong city

51

6-2015-00005

00051

10.10.2016

Thường Xuân

Cinnamon

Thanh Xuan's People Committee

No. 13 Cam Ba Thuoc, Thuong Xuan town, Thuong Xuan district, Thanh Hoa province

52

6-2016-00006

00052

10.10.2016

Hà Giang

Orange

Ha Giang's Department of Science and Technology

No. 196 Tran Hung Dao street, Ha Giang city, Ha Giang province

53

6-2015-00003

00053

28.12.2016

Kampong Speu

Palm sugar

Kompong Speu Palm Sugar Promotion Association (KSPA)

Trapaing Antong Village, Chan Sen Commune, Oukdong District, Kompong Speu Province, Kingdom of Cambodia

54

6-2015-00004

00054

28.12.2016

Kampot

Pepper

Kampot Pepper Promotion Association (KPPA)

Angkor Chey I Village, Damnak Kantuot, Khang Tbaung Commune, Kampong Trach District, Kampot Province, Kingdom of Cambodia

55

6-2016-0000

00055

23.01.2017

Hưng Yên

Longan

Hung Yen's Department of Science and Technology

An Vu street, Hien Nam ward, Hung Yen city, Hung Yen province

56

6-2016-00008

00056

05.07.2017

Quản Bạ

Persimmon

Quan Ba's People Committee

Tam Son town, Quan Ba district, Ha Giang province

57

6-2016-00009

00057

28.09.2017

Xín Mần

Già Dui

rice

Xin Man's People Committee

No. 3 Coc Pai town, Xin Man district, Ha Giang province

58

6-2016-00007

00058

28.09.2017

Sơn La

Coffee

Son La's Department of Science and Technology

No. 19 To Hieu street, Son La city, Son La province

59

4-2016-00002

00059

24.10.2017

Ninh Thuận

Mutton

Ninh Thuan's Department of Science and Technology

No. 34, 16/4 street, Phan Rang city, Thap Cham, Ninh Thuan province

60

6-2015-00006

00060

08.12.2017

Thẩm Dương

Khẩu Tan Đón sticky rice

Van Ban's People Committee

Khanh Yen town, Van Ban district, Lao Cai province

61

6-2017-00001

00061

22.01.2018

Mường Lò

Rice

Nghia Lo's People Committee

No. 1 Tan An ward, Nghia Lo town, Yen Bai province

62

6-2017-00006

00062

26.01.2018

Bến Tre

Green Pomelo

Ben Tre's Department of Science and Technology

No. 280, 3/2 street, ward 3, Ben Tre city, Ben Tre province

63

6-2017-00007

00063

26.01.2018

Bến Tre

Xiem Xanh coconut juice

Ben Tre's Department of Science and Technology

No. 280, 3/2 street, ward 3, Ben Tre city, Ben Tre province

64

6-2014-00001

00064

12.02.2018

Bà Rịa –Vũng Tàu

Dark pepper

Center for Agriculture Development of Ba Ria Vung Tau province

No. 149, 27/4 street, Phuoc Hiep ward, Ba Ria city, Ba Ria Vung Tau province

65

6-2015-00007

00065

12.02.2018

Ô Loan

Blood cockle

Phu Yen's Department of Science and Technology

No. 8 Tran Phu, ward 7 Tuy Hoa city, Phu Yen province

66

6-2017-00005

00066

13.03.2018

Bình Phước

Cashew nut

Binh Phuoc Cashew nut Association

No. 838, 10 national road, Tan Phu ward, Dong Xoai commune, Binh Phuoc province

67

6-2016-00003

00067

04.07.2018

Ninh Bình

Goat meat

Ninh Binh's Department of Science and Technology

Ninh Binh province

68

6-2017-00004

00068

23.07.2018

Cao Bằng

Invory bamboo

Cao Bang's Department of Science and Technology

Vuon Cam street, Hop Giang ward, Cao Bang city, Cao Bang

69

6-2018-00001

00069

16.08.2018

Hà Giang

Shan tuyet tea

Ha Giang's Department of Science and Technology

No. 196 Tran Hung Dao street, Ha Giang city, Ha Giang province
Source: National Office of Intellectual Property, Vietnam Ministry of Science and and Technology