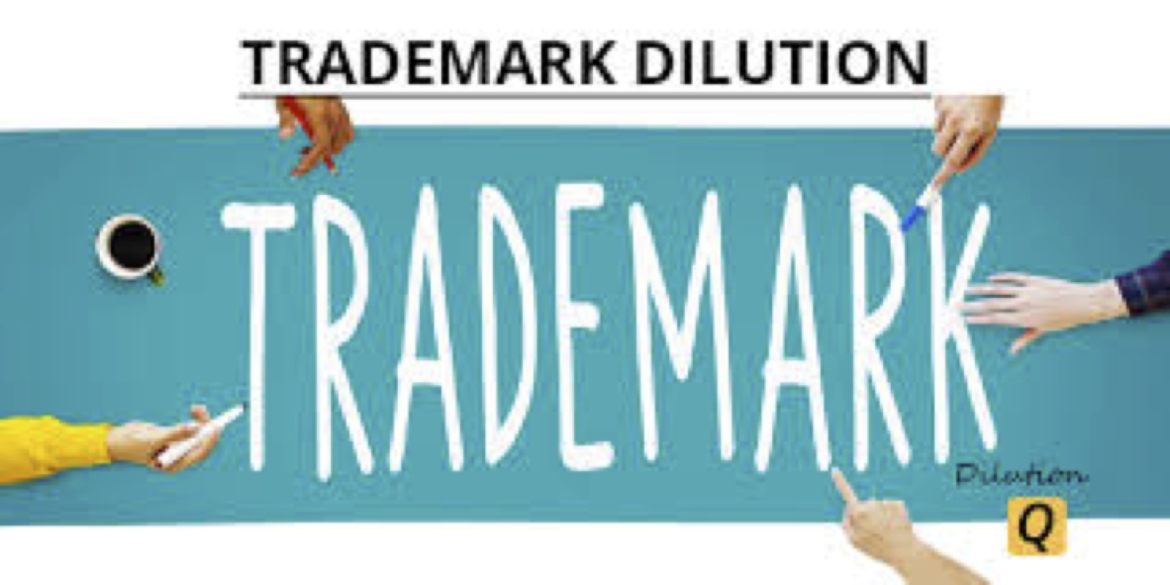 Date: 12-10-2018 by: Banca IP Law Firm
Trademark dilution practice in Vietnam
Some enterprises often believe that once they built up a strong brand, they can freely expand to multisector business. As a result, they traded it off for a very expensive price that often turns into a weaker brand, even make the brand become faded, tarnished and damaged the old one which costed them a long time to build up.
The risk of diluting root value of a brand is always present if a company employs brand leverage to open up a new business or to unrelated sectors. The spread not only distracts the consumer's attention, but also diluting the brand as the consumers cannot find any correlations between the new brand and the existing one. For example, the "7-Up", a beverage brand in the US market had to pay off a half of their market share for their adding derivative product of "7-Up Gold". In Vietnam, the giant dairy producer namely Vinamilk had launched their coffee product Moment café in 2005 but quickly failed thereafter due to weak trust amongst consumer's minds. Although they had succeeded in using brand leverage for their dairy products but the new coffee brand was a weak brand and seemed unrelated with the existing Vinamilk brand. Jack Trout, a marketing strategist affirmed: "The market leader is a brand that has no associated product line", "Expansion often leads to oblivion in the end". He has repeatedly alerted many businesses to stay away from brand extension traps if they want to keep them active in the game.
Trademark dilution refers to acts that weaken the uniqueness of a famous trademark, typically as a result of blurring or tarnish of the famous mark. Unlike trademark infringement, trademark dilution involves use of a mark in connection with goods or services that do not compete with those connected to the famous mark. Trademark dilution therefore stands for the proposition that some marks are so well known that they deserve protection beyond the standard likelihood-of-confusion analysis for determining trademark infringement.
In Vietnam, there is no legal regulation on trademark dilution like in the United States. However, regulations of the well-known trademark protection rules in line with WIPO's recommendations show that Vietnam tended to apply the same principles in anti-trademark dilution. The main principle is: to accept protection of well-known marks even when it has not been registered yet; to refuse protection or cancellation of a registered trademark if it's considered as identical or confusingly similar to that of well-known mark.
We hereafter nominate a case as a typical example in Vietnam:
In Vietnam, local consumers, especially kids are familiar with MILO's chocolate and malt powder product. However, Minh Long company, a fertilizer company located in Hanoi had not been aware of the above legal regulations, had registered their MILO trademark at group No. 5 for plant fertilizer. Recognizing this move could harm our client's interest, we, on behalf of Nestlé, represented them to oppose against the issuance of Certificate of this trademark registration of Minh Long. It's argued that may cause confusion to local consumers about the origin of the product, dilute the trademark and influence on the distinctiveness of MILO (Nestlé), which was considered as a well-known trademark and widely known to local consumers under a nutritional drink. In addition, the appearance of a fertilizer product under the same name would cause distasteful feeling to the target customers of Nestlé - Milo, even cause misleading to their end users, the children, was also MILO's target customers. It basically not only affects to legitimate rights and interests of Nestle but also to Vietnamese consumers. In response to our evidence and with much efforts through the period from 2009 to 2011, the NOIP had issued a Decision cancelling the validation of Milo's fertilizer trademark one year earlier. The time was considered very quickly as a trademark cancellation of validation in Vietnam normal takes from 5 to 10 years. This result, again, demonstrates our unwavering experience in seeking for customers' rights and interests in Vietnam.
Banca Intellectual Property Firm
Address: 15B Trieu Viet Vuong, Hai Ba Trung district, Hanoi, Vietnam
Hotline: +84 243 9433 007
Email: mailbox@bancavip.com
Please state if you know us from reading this article when contacting us!