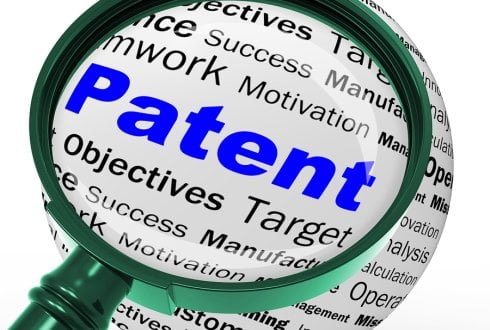 Date: 27-02-2019 by: Banca IP Law Firm
Some changes of the Intellectual Properties regulations towards Vietnam's involvement in CPTPP
The NOIP has recently announced to change some IP regulations after the nation made its official entry into the CPTPP on January 2019.
These changes were made to:
Applications for patent protection and utility solution from January 14th 2019 onwards
Applications for geographical indications from January 14th 2019 onwards
Article 18.27
It's not allowed to register licensing trademarks to:
Establish the validity of licensing the rights,

Be a condition to consider the use of the licensee.
Since the effective date of CPTPP, trademark licensing contract in Vietnam which is valid to the third party shall not be subject to the registration of CPTPP (instead of the previous Article 148 of the IP Law).
The use of trademarks under the Article 124 of the current IP Law by the licenser in accordance with trademark license contract shall be deemed as the act of using the owner's trademarks in establishing, maintaining and enforcing of the trademarks without depending on that contract registration at the NOIP.
Article 18.32.1.b
Regarding the GI protection, a GI registration must be refused protection when the third party opposes based on the ground that the GI is confusingly similar to a protected trademarks in Vietnam.
What approach to apply:
If there is any opposing opinion from the third party on the GI registration which is "likely to cause confusion" to other protected trademarks, it must be in consideration instead of something "will cause confusion" according to Article 80 of the IP Law.
The assessment of confusion must take into account that the GI exists earlier (do not depend on the registration) and become well-known, rather than be more likely to "being confused" than "to cause confusion" toward the trademark.
Article 18.33
To assess whether a term is a common name of a Vietnam goods, the authority must take into account how that term is understood by the local consumers.
What approach to apply:
During the process of examining the GI is a common name to describe a common goods of Vietnam in accordance with Article 80 of the IP Law must take into account how Vietnamese consumers understand that term, including:
Whether a term is used to mention a goods which is being examined from dictionary, newspaper, market survey and other websites,…

The mentioned products are launched to commerce
Article 18.38
In examining whether a patent or an invention has a novelty or not, each party must ignore at least the publicly disclosed information if:
It is patent applicant or the person who obtained the information directly or indirectly from the patent applicant,

Occurs within 12 months before the application date in the territory of that party.
What approach to apply:
Since the effective date of the CPTPP, the regulations on Article 60 of IP Law regarding novelty of patent shall be processed as follows:
The patent is disclosed publicly by the authorized applicant or the person who is authorized to obtain the information directly or indirectly (regardless of whether or not the information is agreed by the patent right owner), and

Disclosure of the above case occurs within no later than 12 months prior to the filing date of that patent at the NOIP (not including priority date).

Information is disclosed publicly in the case above shall not be taken as cited mark to examine the novelty or creativeness of the related patent.

Compiled by: Banca IP Law Firm