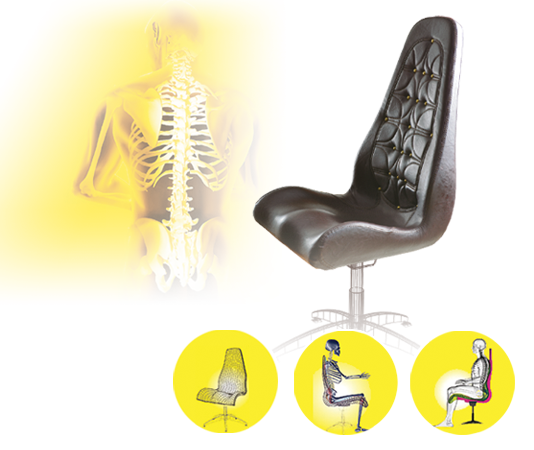 Date: 08-10-2018 by: Banca IP Law Firm
Patent and story of fees in Vietnam compared with other countries
The cost of owning a patent in Vietnam approximates millions of dong, but it costs up to millions of US dollars if having a patent protection overseas.
After having invented a chair for use in prevention and treatment of spinal disorders, Dr. Pham Thi Kim Loan quickly filed a ultility solution application in Vietnam. As a result, sales have surpassed 100 billion dong since 2013 and have still increased steadily by 150% per year. The later improvement inventions and other related applicationshave received a total of 20 patent and utility solution certificates in Vietnam, Japan, USA, Australia, New Zealand, Singapore, Taiwan; 25 industrial design certificates in Vietnam, USA, Myanmar, 6 PCT applications designating 55 nations; and 60 certificates of copyright registrations.
She said: "The patent certificate brings up 2 advantages. The first advantage is high competitiveness based on the technology, because patent itself contains high rate of technological innovation. The second is market exploitation capability thanks to monopoly of selling the product".
Dr. Loan disclosed, in order to register and maintain all number of IP rights in various nations, her company has to spend millions of dollars. Without having registed their IP, the scientists should never expect their IP rights oversea when they are copied or stolen by someone.
Studying on herbal medicine extracted from pink-striped trumpet lily (scientific name: Crinum latifolium) to support cancer treatment, the Vietnamese Dr. & Pharmacist Nguyen Thi Ngoc Tram gained a revenue of over 200 billion dong and started exporting it to the US. However, she admitted, she spent a large amount of money for filing a patent application to protect her work and could easily penetrate into the international markets.
"I applied for Plant Variety Protection which cost me around 50,000 US dollars. For me, I still can afford that but for many scientists, that amount is not so affordable. When starting a business, I do not have much money, so I decided to register domestically first before considering to register overseas. In fact, this amount is ordinary in other developed countries, but in Vietnam it's difficult to manage", she shared.
While the total amount for obtaining a patent in Vietnam is only around millions of dong for all fees such as: filing fee, publication fee, examination fee, granting fee and registration fee,… this amount in oversea countries can go up to thousands of dollars. For example in USA, looking at their online public fees at USPTO's website, anyone can see their schedule of fees with cheapest fee amounting to hundreds of dollars to the highest one of thousands of dollars. The fees exclude maintenance fee of thousands of dollars during the years of validity term. Besides, if Vietnamese would like to file patent applicationsin the US, they tend to find a support of a local IP representative during the filing and prosecution of patent application. Therefore, again, another service cost is also incurred.
Filing patent applications in other countries outside Vietnam is still quite unfamiliar to many scientists as money is first and foremost, the major problem. Meanwhile, she affirmed that filing domestically have not as active as other markets since the number of granted patents over the number of applications in Ho Chi Minh city was only a few at 131/1,000 during the period from 2011 – 2015. The number was relatively high compared with the country's average. Nevertheless, according to Mr. Nguyen Viet Dung, Director of Science and Technology Hochiminh city's Department, the number couldn't reflect the reality and the potential innovative capacity in Vietnam.
The practice was attributed to the reason that intellectual property right's awareness are not widely spread amongst Vietnamese inventors. Many of them feel that the filing procedure is so complicated to manage and has with exceedingly long pendencies. Dr. Tram assessed: "Patent filing in Vietnam is rather easy with cheap cost as Vietnamese Ministry of Science and Technology are encouraging this IP right establishment. However, the prosecution of a patent is quite slow even up to 5 years, 3-4 years if it's faster. In recent years, I think this time obstacle is much improved but still so long. I propose to shorten to 6 months".
According to Mr. Nguyen Viet Dung's analysis, the proprietary right will be a tool to unilaterally dominate the created market. The patent owner will have a chance to start a business, create jobs for others, seek for high profit and continue improving research and development capability. "In order to integrate intellectual properties such as patents and utility solutions into our daily lives, the southern city of Ho Chi Minh commits to foster promotion policy to market the patent and utility solution products and startup activities".
According to the Deputy Minister of Science and Technology Tran Van Tung, we must pay more attention to scientists as they can contribute to the transformation economy model from the current mode of importing technology, machinery, equipment,… to a higher mode of exploiting intellectual property rights to create their own markets. Through encouraging it, investments via IP business like capital contribution or patent granting are attracted.
For further consultation about same cases of patent registration in Vietnam jurisdiction, please contact us via details provided underneath.
Banca Intellectual Property Firm
Address: 15B Trieu Viet Vuong, Hai Ba Trung district, Hanoi, Vietnam
Hotline: +84 243 9433 007
Email: mailbox@bancavip.com
Please state if you know us from reading this article when emailing to us!
According to VnExpress.vn