Date: 29-03-2018 by: Banca IP Law Firm
Need strict sanctions for IPR infringements
30/06/2017
Along with the development of technology, e-commerce increasingly attracts a huge number of participants. Apart from benefits when transforming the business model, there are many challenges in IPR enforcement while there are difficulties to identify the infringements, the responsibilities of involved parties, etc.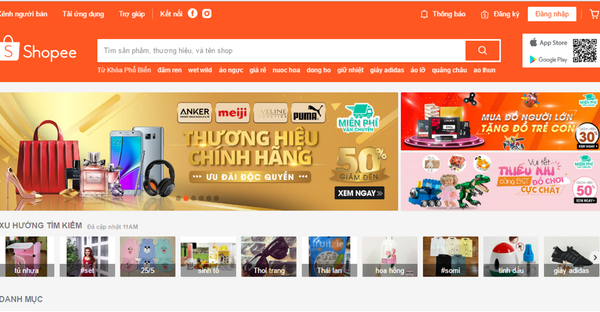 Assessment from the National Office of Intellectual Property (Ministry of Science and Technology) shows that Vietnamese e-commerce market is valued about US$ 4 billion, the rate of using smart devices is more than 70% in average; and more than 50% in rural areas. It is expected that the e-commerce market in Vietnam will grow by 22% per year. As e-commerce is growing quickly, IPR infringements are increasing on the Internet, which is challenging the protection of IPRs in the new environment.
There are 3 common types of infringements in Vietnam including: the IPR infringements in the e-commerce environment, the unfair competition relating to domain names and the advertisement of IPR infringement goods. Without permission of the right holders, many websites regularly publish copyright protected works, songs, stories, movies, etc.
According to the principle of domain ownership, due to the first-to-file principle, many big brands get difficulties, for example, the domain name "cvtv.vn" owned by Vietnam television and communications joint stock company contains a distinctive character "cvtv" confusingly similar with the trademark "VTV" owned by Vietnam Television (trademark certificate No. 52468 issued on February 04, 2004), the two domain names "grazia.com.vn" and "grazia.vn" are identical to the trademark "GRAZIA" owned by Arnodol Mondadori Editore SPA (International Registration No. 276829, 276833), etc. Many websites and online shops even publicly sell counterfeit products under famous trademarks owned by Louis Vuitton, Gucci, Chanel, etc., or use images, logos, brand names of Apple, Samsung for their sales and advertisements.
However, at this moment, there is still difficulties to identify the infringement of organizations or individuals: gathering evidences about the infringement; determining the value of goods; and businesses are not fully aware of protecting their IPRs in the e-commerce environment. There have been many cases discovered by the authorities; however, as only few fake products are put in the salesroom, authorities can only apply the administrative fines.
Recently, Vietnam e-Commerce and Information Technology Agency (under the Ministry of Industry and Trade) has held an online shopping festival called Online Friday with many criterions for approving products, trademarks in order to avoid the virtual sales promotion, counterfeit goods. There are even mechanisms to reflect and warn about the bad shops which sale counterfeit goods, virtual sales promotions, etc. But in fact, many shops sell counterfeit goods, fake goods, IPR infringement goods in this online trading platform and cheat consumers who have to spend money to buy "fake" products.

According to Deputy Director of the National Office of Intellectual Property – Mr. Le Ngoc Lam, there are many cheap and trademark/patent violated products sold through online shopping websites of third parties. When detecting the infringement activities, the right holders should provide evidences (URL) to the investigation authorities; request the Internet Service Providers (ISPs) to shut down infringement websites and remove the infringement contents. Online transaction websites must apply a registration system for the sellers in order to ensure that the identification information is accurate and accessible, and establish internal rules to respond to complaints relating to IPR and counterfeit goods.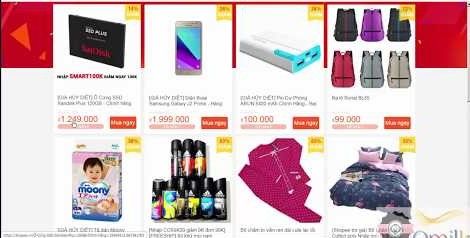 Also, it is necessary to fulfill the legal documents as soon as possible to supplement sufficient regulations and strict sanctions for handling IPR infringements in e-commerce environment. Enterprises and IP right holders should also apply protection measures and cooperate with government agencies, etc. By this way, the efficiency of IPRs enforcement in the e-commerce environment in Vietnam can be improved.
According to nhandan.com.vne
*All of the above images are for illustration purpose only, not implying any content of the article*