Date: 20-06-2018 by: Banca IP Law Firm
Intellectual Property Infringement In the Tech World –Not Only in Vietnam
Within the past few days, there has been vast media buzz about the case between Fiin and vaymuon.vn, two Vietnamese P2P-lending startups contend against one another with respect to their intellectual property issues. However, it is by no means a startling case in the tech industry and has, in fact, always been a challenge for tech world.
Coding Turns Into Theft
Facebook is the prime example of intellectual property theft carried out by the third party. November 2003, the three co-founders of ConnectU asked Mark Zuckerberg to work on a new concept, developing a program and secured database for their newborn social networking webpage.
Instead of doing his work, Mark's attention gradually shifted in another direction. "Collaboration went worse. Zuckerberg never seemed to care to finish the code, but instead wanted to end his contract. In order to steal our idea of HavardConnection. Eventually, that was what he did." said Winklevoss twins in the accusation letter.
Not only accused of idea theft, Zuckerberg allegedly postponed the introduction of ConnectU to favor his social networking site, thefacebook.com, to launch it before ConnectU.
As a result, Zuckerberg ended up with a verdict to hand over a 65-million-dollar settlement to the Winklevoss twins.
Rounded Corners, Slide-to-unlock and Application Icon Are Products of Intellectual Properties
In 2017, after dragging years battling in court over patents for slide to unlock feature, Apple finally won 120 million dollars from Samsung. The lawsuit started out in 2014, when Apple accused Samsung of copying their slide-to-unlock feature.
Nonetheless, this is not the end to the entire legal dispute between Apple and Samsung, but only one of the many lawsuits between the two. In addition to the slide-to-unlock pattern, Apple also claimed that Samsung imitates and applies Apple's rounded rectangle design, rounded edges and the grid display of apps icons on the screen to 11 product lines.
Thrive on Patent Rights
Nokia and Huawei are giants in the tech industry, whose number of patents has exceeded thousands of certificates. Particularly, Nokia currently possesses over 10,000 patents and continues to invest in upcoming technology patents.
The total number of patents under Nokia's name has earned the Finnish enterprise over 500 million euros annually, solely by lending patents to other entities.
Not only Nokia, Huawei is also profiting using patent rights. In a highly-populated market like China, Samsung has long been one of the most favorable by the public. This, in turns, has sparked a tension between Samsung and Huawei, a local brand, which increasingly gets heated than ever.
Regarding intellectual property violation, Samsung and Huawei have together presented in court on multiple occasions. However, the favor is in Huawei's hand as the enterprise currently holds more than 50,000 patent rights on telco globally. Therefore, Samsung is at risk of falling into intellectual property infringement and thus, facing a legal prosecution as a result.
Using Patents as a Weapon
Intellectual property is among the most important and valuable assets for every business. As innovation and technology is evolving at an accelerated pace, and competition among companies including tech startups is as fierce as ever, intellectual property (and its protection and enforcement) is becoming more important than ever. The number of patent and trademark registrations in recent years, has skyrocketed. More and more companies in the early stage are now aware of the importance of pursuing intellectual property protection where it's no longer the last thing they think of. This is a positive sign from the home startup ecosystem in particular, and also from Vietnamese enterprises as well as the international businesses in general.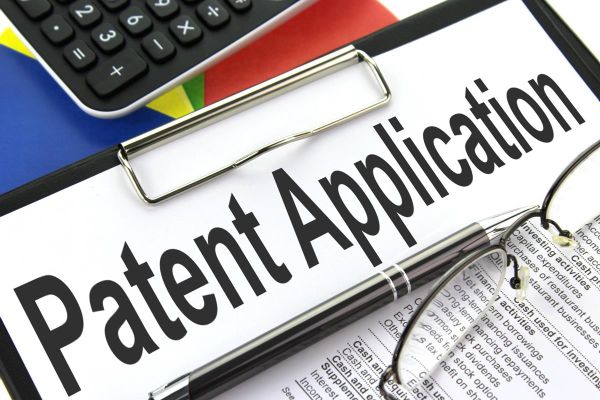 In the time of technology wars, it is crucial for every company, especially startups to grasp the opportunity that patents protection can offer and regard the use of patents as a weapon to preserve their legitimate rights and interests. Reflecting on the home technology, we are still in the early stage of development, thus by establishing a strong legal base, businesses will be able to thrive upon an official, secure foundation provided by patent certificates.
Source: http://ictnews.vn/kinh-doanh/doanh-nghiep/xam-pham-so-huu-tri-tue-trong-gioi-cong-nghe-khong-rieng-o-viet-nam-168300.ict