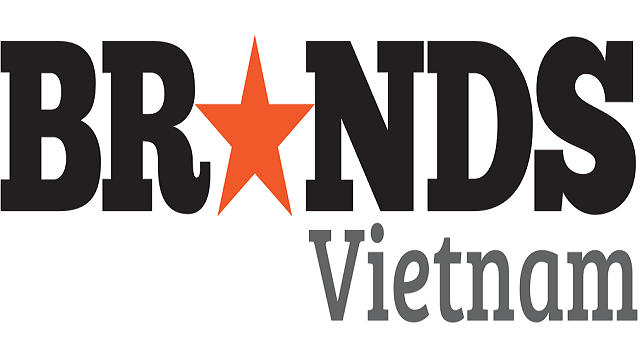 Date: 24-07-2017 by: Banca IP Law Firm
How Much Vietnamese Brands Worth?
Owning tens- of- millions- of- dollars brands but many domestic enterprises do not know how to invest and protect these brands then they lost their own brands caused by foreign enterprises' trademark registration.
Brand value has been mentioned for several years, but only few people know about brand valuation of each business.
Unfair price when selling companies asset without brand value
At the workshop on Building, Developing and Valuating Brands organized by the Department of Corporate Finance (the Ministry of Finance) on July 04, 2017, many people were really surprised when Mr. Samir Dixit, managing director of Brand Finance in the Asia-Pacific region (the world's leading brand valuation agency) listed the brand value of a number of well-known enterprises in Vietnam (see below table).
| | |
| --- | --- |
| Brands | Values in 2016 (million dollars) |
| Vinamilk | 1.010 |
| Petrovietnam | 564 |
| Sabco | 369 |
| Vietinbank | 249 |
| BIDV | 218 |
| Vietcombank | 189 |
| Thaco | 154 |
| Techcombank | 88 |
| Vinacafe | 70 |
| Sacombank | 64 |
| Hoa Phat | 61 |
| VPBank | 57 |
| PNJ | 48 |
| Hoa sen | 37 |
| Kinh do | 32 |
| Viettien | 23 |
The world's leading brand valuation expert, Mr. Samir Dixit, acknowledged that Vietnamese businesses have paid more attention to building, investing, managing and protecting brands in recent years. However, in comparison to other countries around the world, the proportion of brand value to overall asset of Vietnamese enterprises is still low when issuing an Initial Public Offering (IPO), issuing more shares, mergers, acquisitions and assignments."Many people value Viettel's asset at about $ 2 billion, now ranking at 48th in the top 50 telecommunications companies in the world. But few know that Viettel has a very big brand value. We estimate that 15% of Viettel's asset value is the brand value, so at least Viettel's brand value is $ 300 million, "said Samir Dixit.
Mr. Samir Dixit said that brand value usually accounts for 47% of the total value of a company in other countries. In Vietnam, this figure cannot be calculated because it is not included in the balance sheet. Asset ledgers do not track the movement of intangible assets – corporate brand. Therefore, Vietnamese enterprises have lost a lot of assets in many cases of merger, acquisition, assignment, IPO or capital issue.
"In 2015, the total value of Vinamilk's assets is estimated at USD 7 billion, of which the "Vinamilk" brand was valued at USD 1,137 million. However, this is just an estimated number. The value of the Vinamilk brand may be much higher because the brand value of a business of producing drinks, milk, coffee, beer, beverage … may account for up to 90% of the value of the enterprise, "added Mr. Le Ngoc Lam, Deputy Director General of the National Office of Intellectual Property, Ministry of Science and Technology.
"Vietnam's economy is strongly integrated. Mergers, acquisitions or issuing shares are very common. There's a high risk of selling assets at a knock-down price if the brand value is not added into the total value of the company. Although the brand value is unknown, many Vietnamese businesses are very interested in building, investing and promoting to increase brand value. Therefore, after identifying tangible assets, the businesses should add 20-25% of the intangible value to the value of the assets and then calculate the value of the business to avoid selling assets at a knock-down price", Mr. Samir Dixit, the brand valuation expert highly recommended.
Corporation without Intellectual property protection will have to pay a very high price
Recently, the world has witnessed a dispute of the century between Apple and Samsung (over designs and technical solutions of smartphone products). This dispute takes place not only in the United States and South Korea but also around the world, in many markets and courts in different countries. The battle has not ended, as a court has claimed that Apple infringes on Samsung's intellectual property rights, while the other court has stated that Samsung infringes on Apple's intellectual property rights, and one court even has ruled both violated each other's intellectual property rights.
The battle between Apple and Samsung is just a good example to illustrate that businesses around the world are not only interested in building brand value, but also in protecting their brand through Intellectual property rights.
What's about in Vietnam? "Vinataba" is a famous cigarette brand of Vietnam Tobacco Corporation. However, as its cigarette products are mainly sold in the domestic market, this corporation did not apply for protection of the "Vinataba" trademark in foreign countries. When the corporation exported its cigarette products under the "Vinataba" trademark in overseas markets, these products were blocked because the trademark was registered by Indonesia's Putra Salbat Company in several countries around the world.
Previously, Incombank was forced to change its international name to VietinBank because Incombank trademark had been registered by a European bank for protection around the world.
Recently, several trademarks such as Buon Ma Thuot coffee, Sagiang shrimp cake, Ben Tre coconut candy and Duy Loi hammock had been also registered by foreign enterprises in many countries around the world before the Vietnamese enterprises were aware of the value of the brand.
"Getting back the trademark registered by foreign business is extremely difficult, time consuming and costs a lot to hire a lawyer. Otherwise, enterprises have to buy their own brand or pay a very high price. Specifically, when exporting the Vietnamese enterprise's product under the trademark that had been protected in the importing country by another entity, the Vietnamese one has to pay certain amount of money per such a product", said Le Ngoc Lam.
According to Mr. Lam, although many Vietnamese businesses had to pay a very high price when losing their brands, it seems that local firms are not really interested in registering intellectual property rights.
Specifically, the National Office of Intellectual Property (NOIP) granted 341 trademark registrations for Vietnamese applicants in 2010 and this number only increases to 675 in 2016. Meanwhile, 3,640 trademark registrations were granted for foreigner applicants in 2010 and this number increases up to 5,366 in 2016.
"In general, domestic firms only consider expanding business instead of investing in depth, investing in human resources, improving technology, functionality, usability, industrial design and protecting their accomplishment. Only after being suited by foreign enterprises, they start to find a way to get back their own trademarks with much time, effort and money", said Mr. Lam.
According to Baodautu