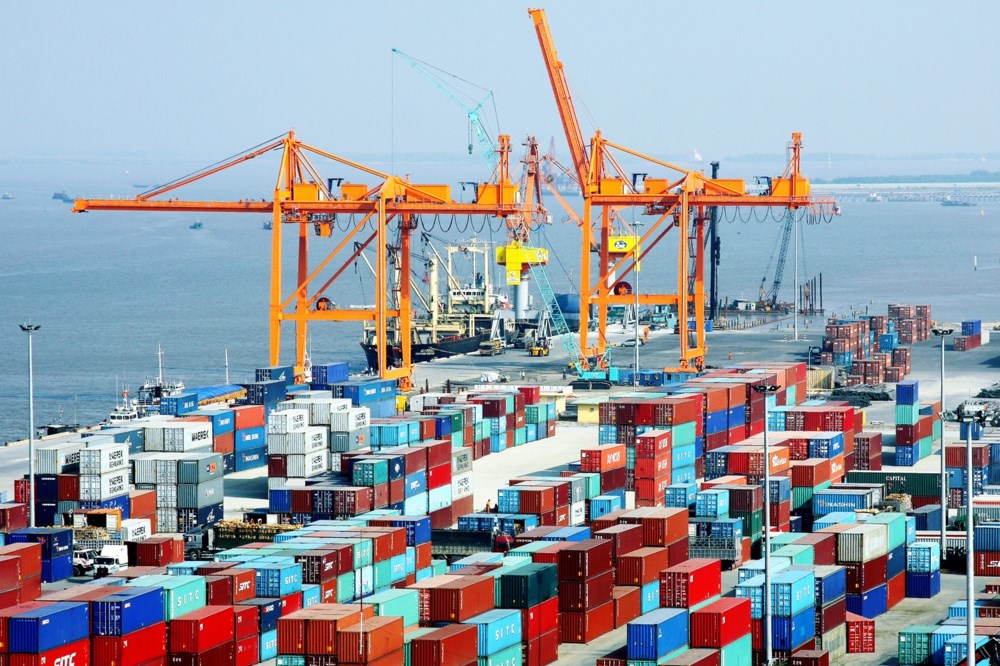 Date: 29-08-2018 by: Banca IP Law Firm
Exporting goods outside Vietnam: What to remember about Intellectual Property Law?
For exporters doing business outside their homeland, they have to struggle to jump over a plenty of hurdles such as researching the export market, studying about its consumer behaviors, tariff barriers,… Too many concerns often makes them forget about intellectual property (IP) regulations at the export market while trademark registration is the most basic right to ask for.
According to the VNR500 Top 500 Biggest Enterprises in Vietnam report, in 2016 up to 45% of total companies intended to invest abroad in the next 5 years, particularly manufacturing/processing and trading/service sector. The most attractive destinations that Vietnamese enterprises were interested including US/NAFTA countries (US, Canada, Mexico), developing Asian countries (China, Thailand, Indonesia, India, Malaysia) & developed Asian countries (Japan, Korea,…), African and Middle East nations. This showed that there was an increasing trend of exploring new export markets among local businesses. Additionally, the fact that Vietnam has been signing several multilateral and bilateral free trade agreements has opened up a window of opportunity for local enterprises to take advantage of internal strengths, remove export market's restrictions and create new business environment.
Export growths and its contribution to Vietnam economic development in recent years is a testimony to depict that Vietnam is taking good advantage of opportunities effectively. Vietnam enterprises shall fasten equipping themselves with sufficient legal knowledge to take advantage of above new generation FTAs in which the first thing to do is to proactively register trademarks, the most basic IPR in potential export markets or current active export market. It is considered as the most basic job to do in penetrating, occupying and controlling the target markets.
After registration, trademark owners can benefit from being protected by foreign IP law, increase brand value, retrieve if it's nicked. Also, proactive registration may restrict trademark misappropriations at the export markets and thereby, eliminating future unnecessary cost of pursuing disputes involving determination of trademark owners. Some notable cases in Vietnam could be mentioned such as the cases of Duy Loi fordable hammock, Phu Quoc fish sauce, Buon Me Thuot coffee,… Meanwhile, foreign IP regulations are often very strict and incur very high cost of litigation and attorney hiring, even may lead to bankruptcy or prohibit of business operations in a certain period of time if any IP infringement of other IPR is figured out. Furthermore, the proprietor of protected trademarks owns a proprietary right to use the trademark in the protected territory which is able to transfer to other owners via license contract and thereby, local businesses may acquire a large amount of money.
After researching local market and planning export strategy, local enterprises shall spend 1-2 years for trademark and industrial design registration prior to launching products, and even longer for patent. Besides, it's necessary to pay attention to current and future list of goods/services when filing to avoid supplemented group of goods/services which is actually needed to file a brand new application with the same filing cost.
Trademark search is not compulsory but any company planning to register a trademark should conduct as it helps determine the possibility if it's going to be protected, or else be identical/similar to other registered trademarks at the export market. This is to avoid infringement of IPR for local businesses. Infringer may be required to stop his use of the trademark or pay damages to compensate for the infringement action. It's a necessary task before thinking about exporting something outside your traditional markets. It must be done prior to name selection.
According to local IP experts, local enterprises should go to IP agents if they find difficulty in determining possibility of registration. Thanks to their consultancy, network and experience, and their deep local insight in dealing with same cases when exporting to foreign markets, it definitely saves future cost.
US, China, EU and Japan are traditional export markets of Vietnamese enterprises, usually trading for rice, fruit, seafood, coffee, pepper,… Registering in such markets, businesses can choose 1 among 2 methods: registration under national way or under Madrid Agreement & Madrid Protocol. The second method is sometime better in terms of cost and time by submitting only one application sent to WIPO via the NOIP. After registration, trademark owners can obtain their rights at all 117 country member and then, save good cost. However, in some special cases, national registration has certain superiority over the international one.
In order to obtain detailed personalized consultancy for each case, Vietnamese enterprises should find and head to prestigious IP representatives with quality commitment as follows:
Banca Intellectual Property Firm
Address: 15B Trieu Viet Vuong, Hai Ba Trung district, Hanoi, Vietnam
Hotline: +84 243 9433 007
Email: mailbox@bancavip.com
Please state if you know us from reading this article when contacting us!