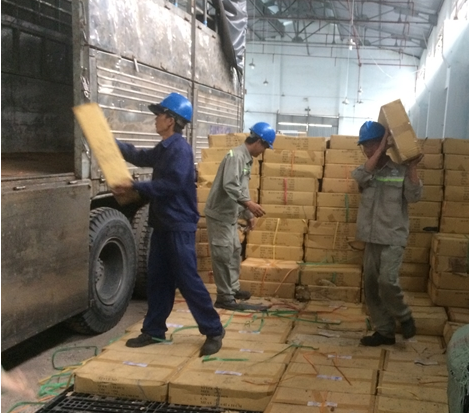 Date: 21-05-2018 by: Banca IP Law Firm
Destroy huge batch of fake jeans
27/06/2017
On June 9th, Market Surveillance Team No. 12B of Ho Chi Minh City's Market Surveillance Agency organized the handover of VND 33 billion worth of material evidence to the judgment execution agency for destruction pursuant to regulations.
The main material evidence includes 18,196 fake Levi's finished jeans faking the origin of "Made in Mexico" which are priced at nearly VND33 billion (based on real product price), and several semi-finished products, labels and other materials, etc.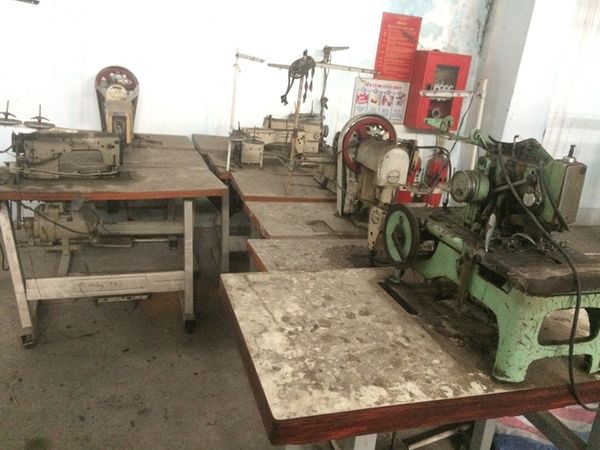 The production line was collected on site
This incident was detected by Team 12B in coordination with the police of Thoi An Ward, District 12 in late 2013 when inspecting Gia Dao Trading and Production One Member Company Limited (having address at 25/14 TA16 Street, Thoi An Ward) whose director is Ms. Nguyen Thi Thu Pha. At the inspection time, this company was producing Levi's jeans but they were labeled "Made in Mexico". The results of the subsequent verification showed that the Gia Dao Company had a contract to make Levi's jeans for a company in Venezuela but it was not authorized by Levi's (USA).
Due to violation of regulations on "infringement of industrial property rights", Ms. Nguyen Thi Thu Pha has been sentenced for a fine of VND50 million by the People's Court of Ho Chi Minh City. In addition, Ms. Pha had to compensate Levi's for nearly VND127 million (including loss of prestige, attorney's fees and other expenses). Machinery and means of production such as sewing machines, over-lock machines and labeling machines are confiscated for public funds.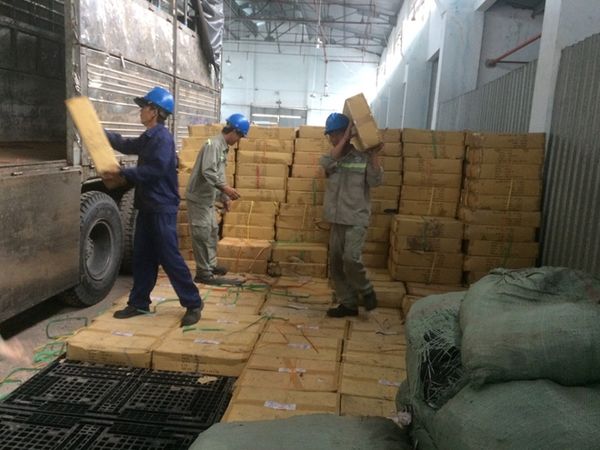 The fake Levi's jeans was collected for destroying on site
According to attorney Doan Hong Son, the director of IP Max Law Firm Limited, the intellectual property representative of Levi's in Vietnam, this is a rare case where counterfeit producers have to pay damages to the owner. Mr. Son said that strict dealing with the production of counterfeit goods, thoroughly destroying counterfeits by the enforcement agencies in Vietnam will contribute to the raising of awareness for manufacturers in Vietnam, creating faith for foreign investors. "Currently, counterfeit goods are very complicated and diverse, from domestically produced to imported goods, counterfeiters are constantly updating their designs to look like genuine goods", Mr. Son underlined.
In the first five months of 2017, Ho Chi Minh City's Market Surveillance Agency checked 198 cases of intellectual property infringement having material evidence valued at VND1.5 billion, made an administrative fine of VND1.6 billion. The statistics indicate that the number of counterfeited brands are mostly foreign ones such as Chanel (36 cases); Nike and Adidas (44 cases); Louis Vuitton (11 cases); Tommy (10 cases); watchmakers of Gucci, Omega, Rolex, Muller … (43 cases); CK (9 cases).
According to Nguoi lao dong